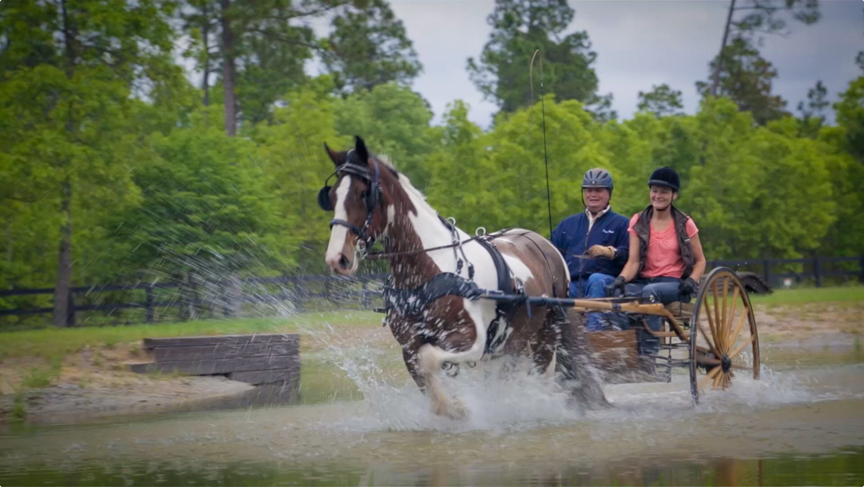 Three Runs has been working on a new video showcasing some of our residents enjoying the myriad of equestrian amenities available at Three Runs. Three Runs resident Marcia Canizzo along with Aiken area freelance driving trainer Jean-Paul Gautier where out for a training session with "Ella" - so we couldn't resist taking some photos...Ella will also be featured in the new video that will be available soon.
FWF Elegante also know as Ella is a 14 year very sweet and very beautiful tri-colored tobiano Georgian Grande (American Saddlebred/Clydesdale) mare. She was bred by Flying-W-Farms in Ohio. Ella is back in driving training since January of this year, after having a break from her basic driving training accomplished in 2006. Ella is also a very comfortable and talented riding partner, excelling in classical dressage at the lower levels.
Marcia is Ella's owner, main caretaker, trainer and rider...but Marcia's partner and Ella's co-owner, Joe Hrncirik, is always the willing assistant with horsekeeping chores, maintenance and training, as well as key backup support in caring for the horses.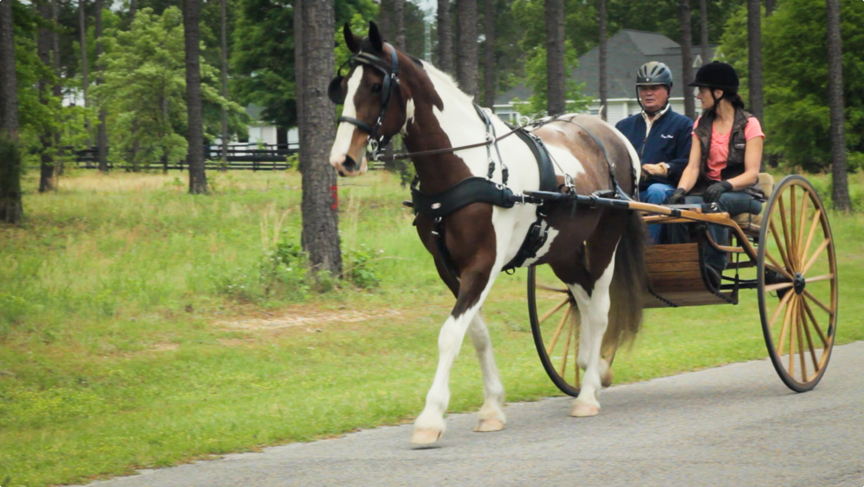 Marcia has had a love and passion for horses, as well as cats and dogs since before her birth - almost sixty years ago. With the help of her sister Rhonda, Marcia offers pet caring services on a limited basis through her business - Aiken Sitter Sisters.